---
<<<
Chronological Index
>>>
<<<
Thread Index
>>>
---
Your review of Whois information
To: <whois-comments-2007@xxxxxxxxx>
Subject: Your review of Whois information
From: "Tom Farrand" <tomfarrand@xxxxxxxxxx>
Date: Thu, 25 Oct 2007 12:27:41 +0100
---
We are writing to confirm our support for Motion 2 on the above.

Most of our issues revolve around abusive domains, which are used to
divert traffic, mislead customers and otherwise damage the legitimate
interests of IP owners.  Having access to reliable ownership information
is an important element of dealing with abusive domain name use.  In our
view ICANN should be looking at ways of ensuring that ownership (whois)
information is accurate and reliable.

An objective and comprehensive study on the legitimate abuses and uses
of Whois data seems essential before any decisions are made on changes
to content or availability of that data.

Regards

________________________________

Tom Farrand 
Trade Mark Attorney 
ip21 Ltd 
1 Cornhill, London EC3V 3ND, UK 

Phone: +44 (0)20 7645 8250
Fax: +44 (0)20 7645 8251 
Mobile: +44(0)79 8572 4782
Web: www.ip21.co.uk <http://www.ip21.co.uk/>  

  

 

 

 

________________________________

If you receive this message in error please treat it as confidential and
tell us at once.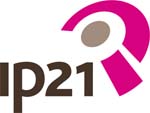 ---
---
<<<
Chronological Index
>>>
<<<
Thread Index
>>>
---