---
<<<
Chronological Index
>>>
<<<
Thread Index
>>>
---
[no subject]
To: "comments-closed-generic-05feb13@xxxxxxxxx" <comments-closed-generic-05feb13@xxxxxxxxx>
Subject:
From: Ian Moyse <Ian.Moyse@xxxxxxxxxxxxx>
Date: Tue, 5 Mar 2013 09:56:40 +0000
---
Allowing a commercial entity to own .cloud will be a travesty and lead to 
funded agenda's in what is a displacing and disruptive technology term that is 
too generic to be under the foundation one any commercial entity.  Allowing 
this to happen goes away from the open and independent nature of the internet.

Regards,

Ian Moyse
Sales Director
Workbooks.com

Workbooks.com | +44 (0) 118 3030 100| 
www.workbooks.com<http://www.workbooks.com/> | 
LinkedIn<http://www.ianmoyse.co.uk/>

Read our blog<http://blog.workbooks.com/blog> |Watch our 
videos<http://www.workbooks.com/videos>
[http://public.workbooks.com/=QzM/b619734ad0c2ce0f9e59ddfbb6051c83.png]
This communication, including any attachments, is intended only for the person 
or entity to which it is addressed and may contain confidential material. Any 
review, retransmission, distribution or other use of this information by 
persons or entities other than the intended recipient is prohibited. If you 
received this in error, please destroy any copies, contact the sender and 
delete the material from any computer.  Thank you.

Workbooks Online Limited (Company No. 6393851) is registered in England and 
Wales with a registered office at 47 Castle Street, Reading, Berkshire, RG1 7SR 
and VAT number: GB 925 5677 91. Trading address: Unit 9, Suttons Business Park, 
Suttons Park Avenue, Reading, Berkshire, RG6 1AZ.




Any opinions expressed in the email are those of the individual and not 
necessarily of Workbooks. This entire email is confidential, solely for the use 
of the intended recipient and does not constitute an offer or agreement by 
Workbooks to buy or sell any products or services. If you received this email 
in error please delete it immediately and inform the sender.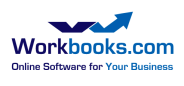 ---
---
<<<
Chronological Index
>>>
<<<
Thread Index
>>>
---